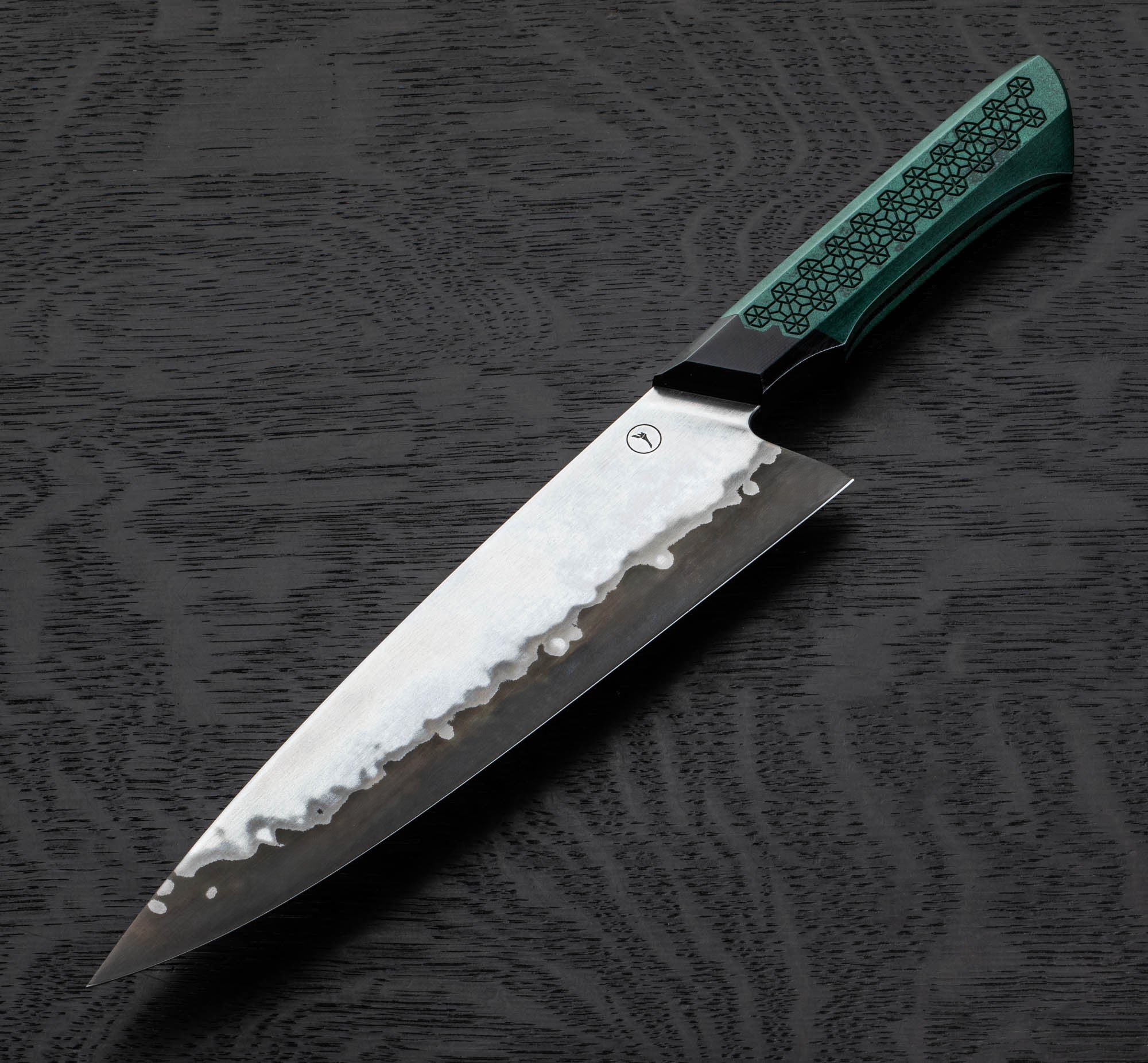 Emerald Kumiko Chef 215mm
Forged from a house-made, stainless-clad san mai formula with a cutting edge of ApexUltra carbon steel, a newly developed high-performance alloy created by some of the industry's top metallurgists, the first and longest Kumiko knife made by Salem Straub is back after a full refresh by Salem himself, and available here in pre-owned, like-new condition. Only used once by its first and only owner, the new edge and etch reveals beautiful 'activity' around the blade's weld lines where carbon meets stainless, with a 215mm / 8.5" blade delivering the outstanding geometry and versatility we expect of this Washington-based bladesmith: very thin at the cutting edge below beautifully shaped convex primary bevels that reach to the tapering spine which itself slims steadily from 2.9mm out of the handle to 1.1mm an inch from the tip and onward to a fine point. The unique and elegant handle, the namesake of this piece of striking culinary tools, is comprised of a frame and bolsters in black G10 surrounded by vintage Emerald Westinghouse paper micarta engraved with a repeating Kumiko motif on each side, all sculpted into a Western profile combined with wa-like facets. 
*This knife is pre-owned. If you have any questions, please contact us.