The Eatingtools Story
Collecting and working with custom and handmade knives for over a decade prior to founding Eatingtools in 2012, Abe developed a deep respect and admiration for the artists, metalsmiths, woodworkers, and craftspeople behind the endless interpretations of these ancient tools that feed us—the most intimate tools in our lives. They needed a showcase, and Eatingtools was born.

The curated collection of unique and extraordinary handmade culinary utensils you'll find here, along with a hand-picked selection of top quality production-made pieces, represents a catalog of products never before assembled in one place. Many of these products can only be found here.

Food, cooking, craftsmanship, and art are our ingredients. There is no substitute for having the right tool for the job, and we promise to bring you just that. We think you'll agree that the food-loving visionaries behind each of our products have an eye for the tools we use every day.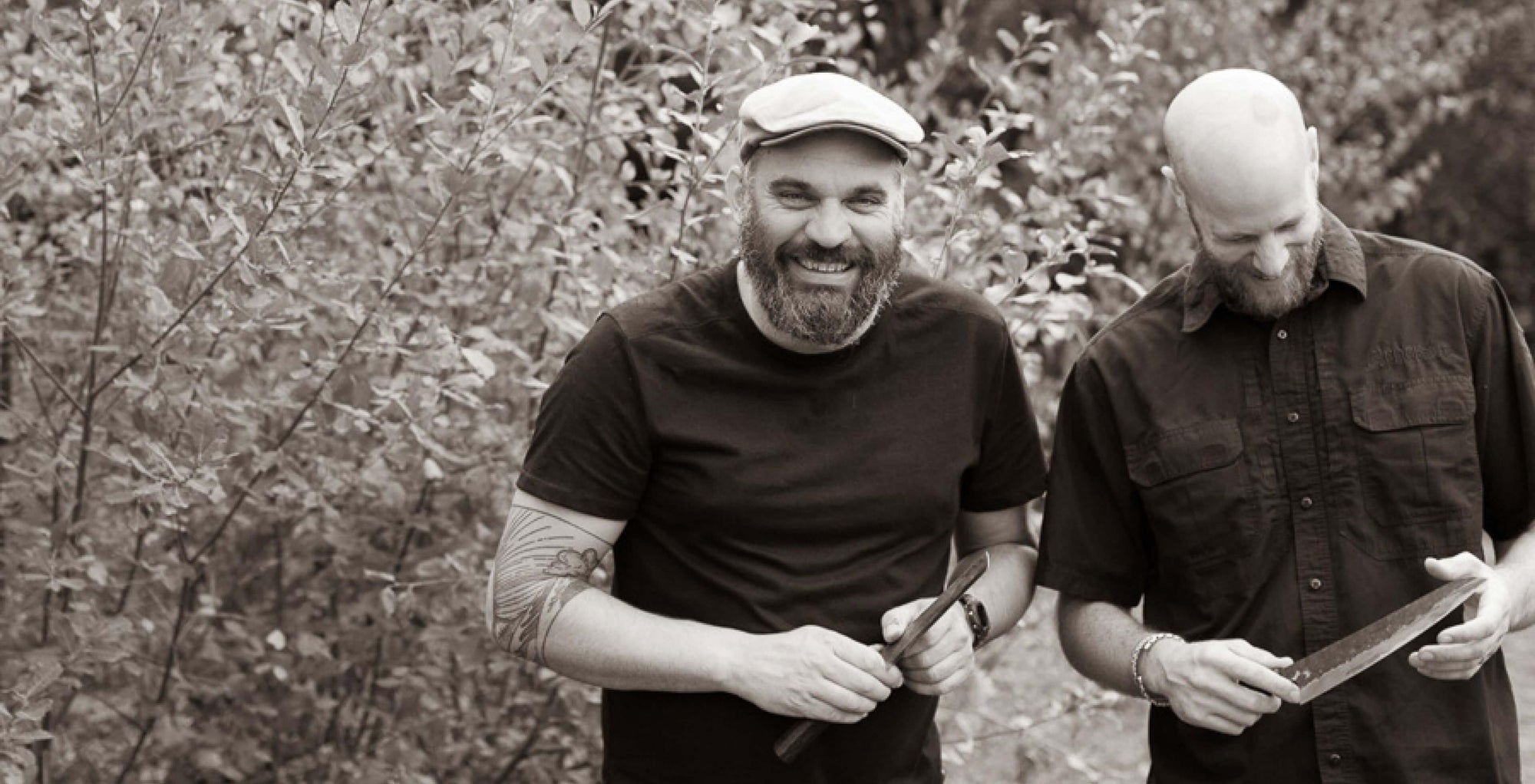 Bryan Raquin and Abe share a laugh at Bryan's home in Central France.
Will Griffin hand-sands a blade at his Red Hook, Brooklyn studio while Abe slyly photographs from above.
Being Green
We aim to do things the right way. The cleanest, greenest, and most responsible paths are taken every chance we get.
Above all, our mission is to represent talented independent artists and small shops who create thoughtful, long lasting objects for everyday life. By purchasing tools crafted by our makers you help support dedicated craftspeople, small businesses, and the communities that help them do what they do.
Our vendors work with natural, sustainable, reclaimed, locally sourced, and all around good-for-the-planet raw materials at every opportunity.

The packages you receive from us contain recyclable packing materials, some made from post-consumer sources. We encourage you to reuse or recycle everything possible.

If you see somewhere we can improve, let us know.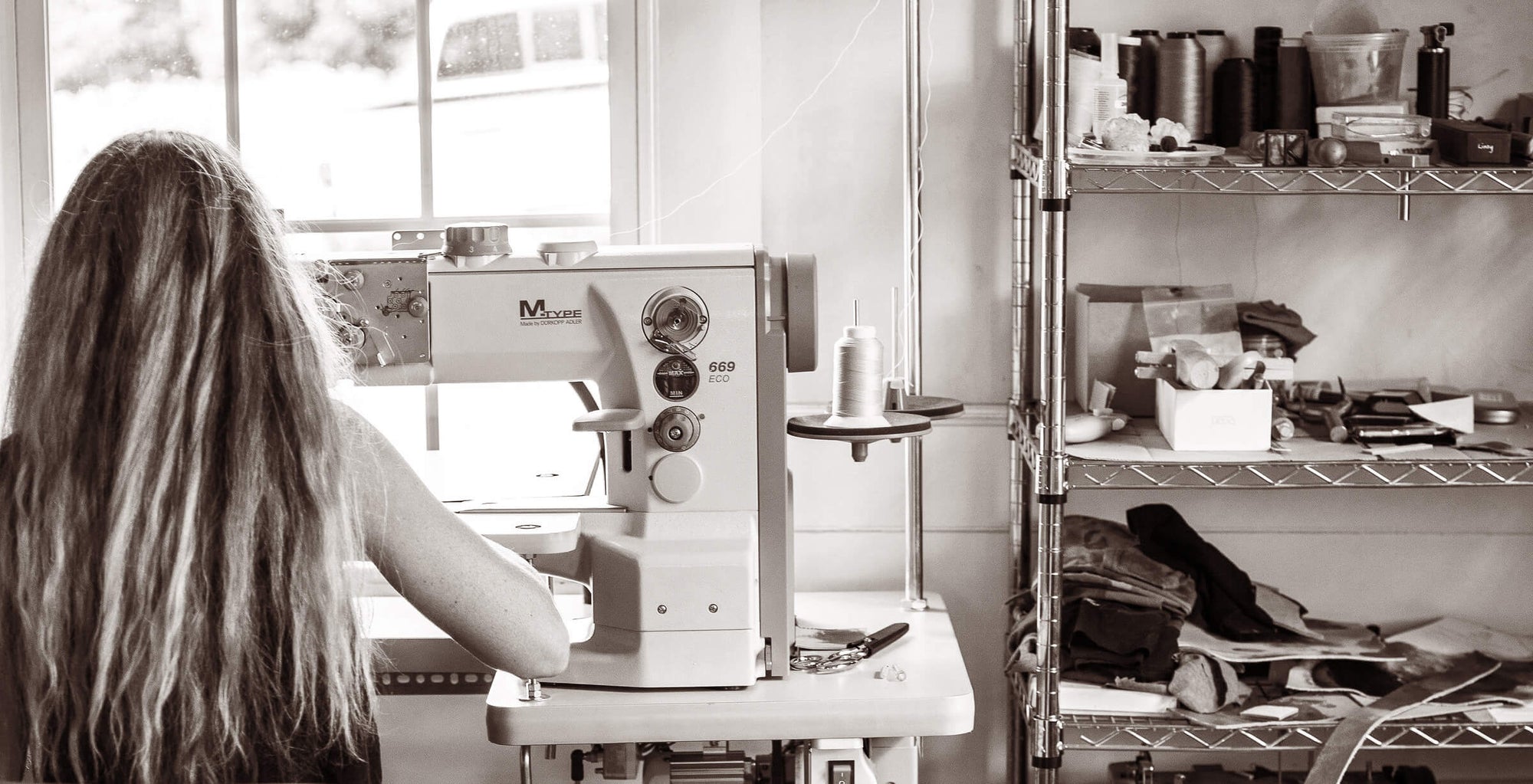 Linny kenney working on leather kitchen accessories at her studio in New Hampshire