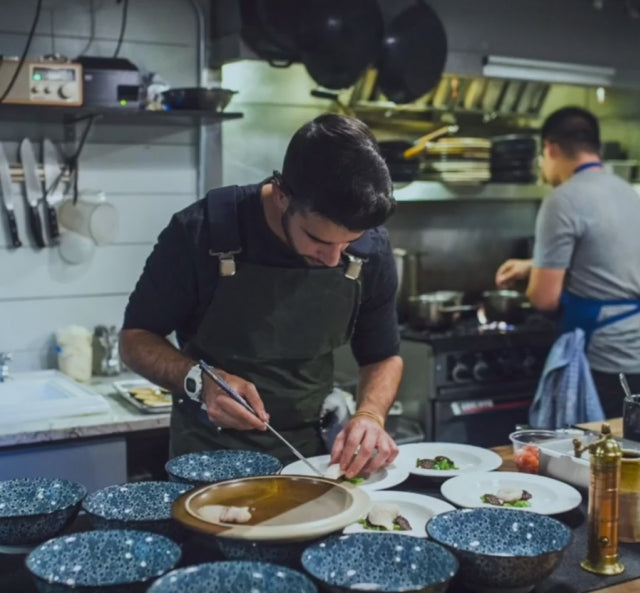 Plating with Chopsticks
In addition to studying at the Culinary Institute of America, Justin Khanna has spent time in the kitchens of Thomas Keller's Per Se and Wylie Dufresne's WD-50 in New York, Noma in Copenhagen, Denmark and Frantzen in Stockholm, Sweden, among others.
Today, when he is not cooking for private dinner parties or traveling the world to add to his own repertoire of culinary knowledge, Justin is focused on sharing his expertise through several video series found on his YouTube channel, a podcast, and the beautiful photography found on his Instagram page.
When Justin reached out to us with an interest in learning to plate with chopsticks in place of the fingers and tweezers of his past, we immediately offered to send him two very different styles to try: handmade moribashi by Isaiah Schroeder, and TiStix titanium chopsticks by Eatingtools. Watch the video below to see what he learned!