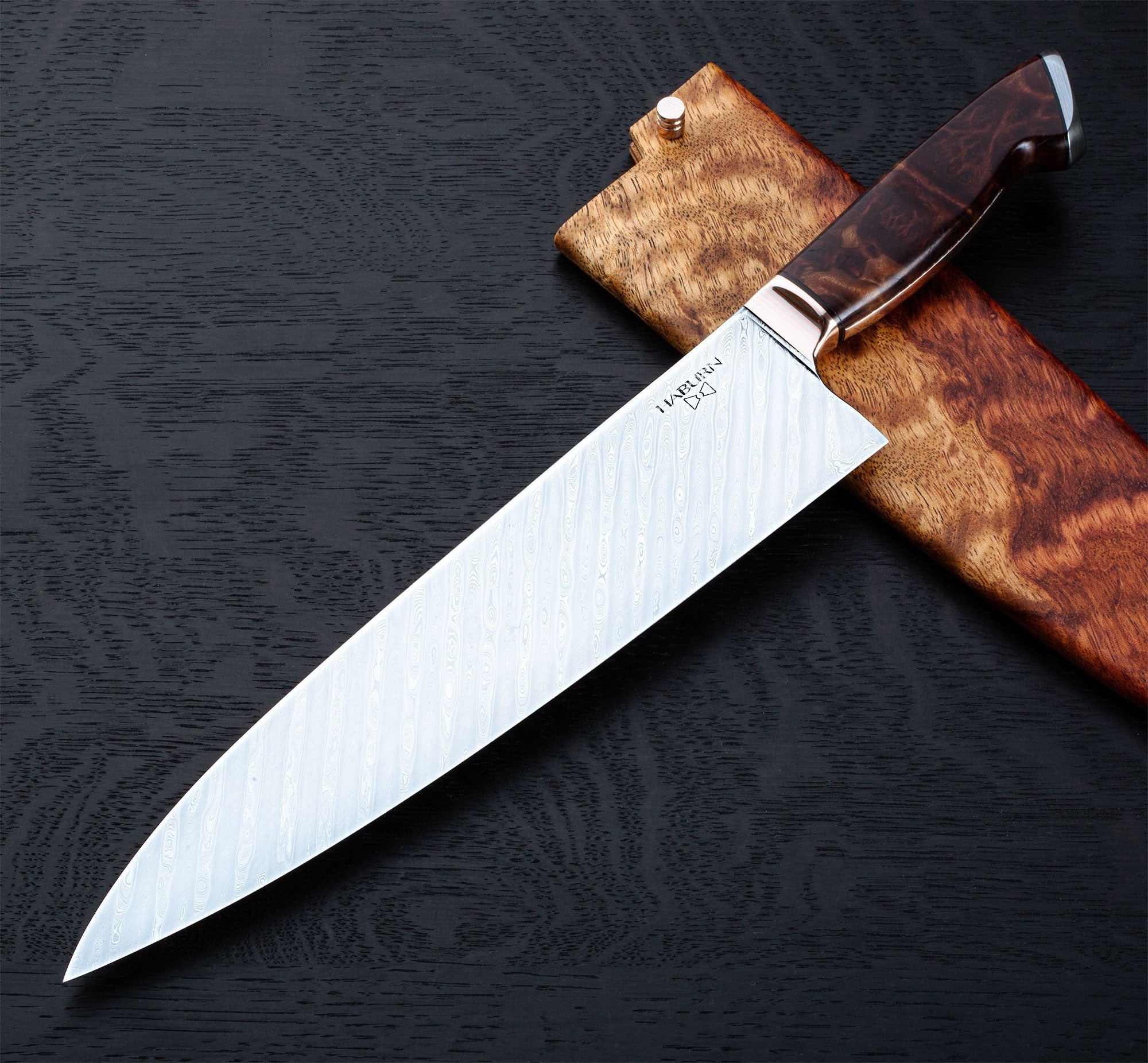 Ian Rogers - Damascus Chef 280mm
This is a rare opportunity to own a one of a kind, full-dress chef knife handcrafted by Ian Rogers of Haburn Knives. Previously owned by a well-known knife connoisseur and chef admired for their ability to care for daily use knives, this Western-style gyuto has been used and sharpened, yet performs and appears as though brand new. Extremely thin behind the edge and razor sharp, the 280mm / 11" hand-forged blade in oblique pattern damascus tapes to a fine tip, balances just in front of the bolster, and stands 60mm tall at the heel. Dressed in beautiful, deep red mallee burl, the handle features a mokume bolster and frame, as well as a striking, sculpted damascus pommel. A leather-lined custom saya with mokume pin is included.
*This knife is pre-owned. If you have any questions, please contact us.