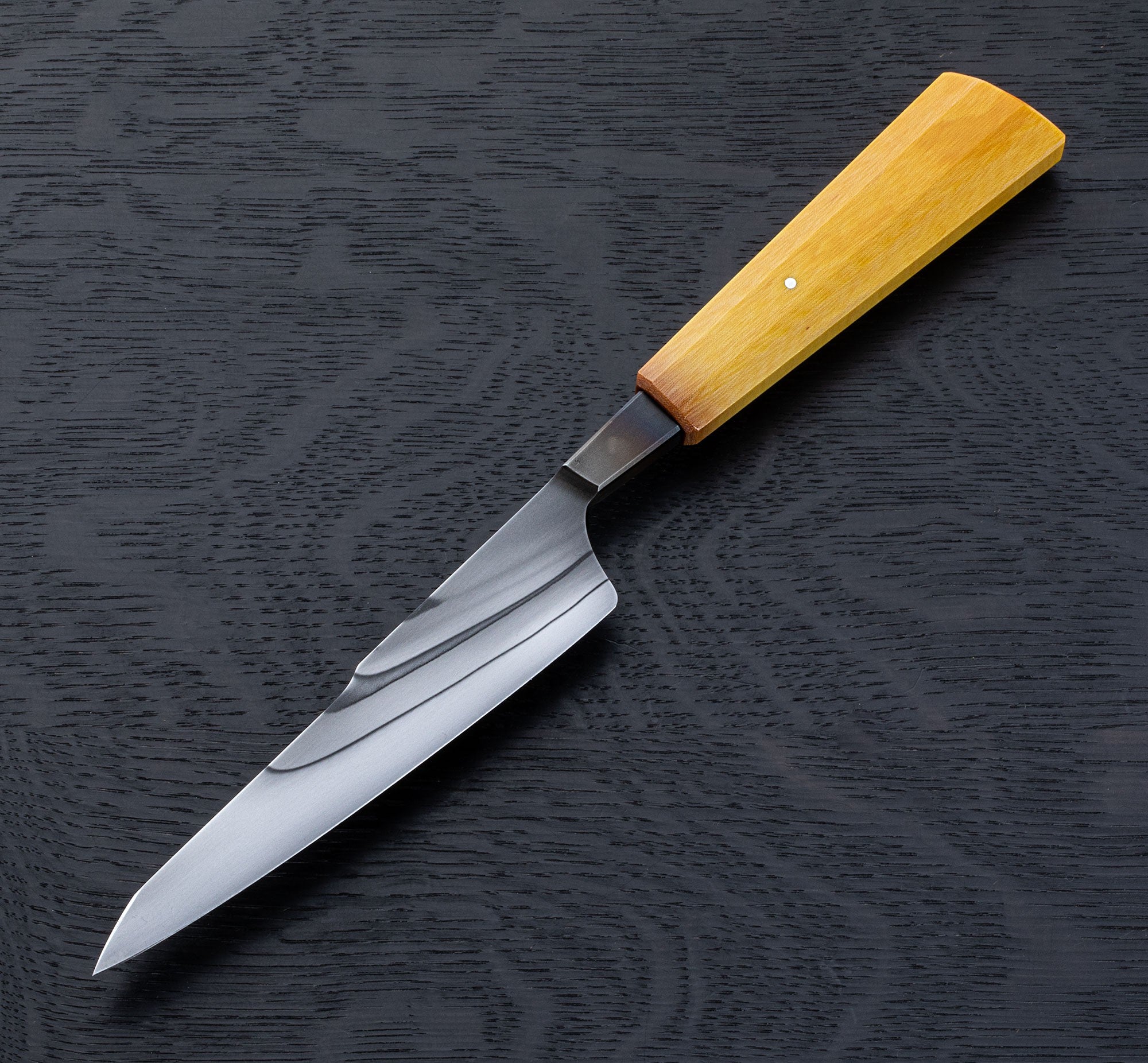 Integral Rainbow Petty 135mm
An extended, tapered, stepped-down integral bolster, unique blade profile, and striking rainbow hamon emphasized by Don Carlos Andrade's unique etching and polishing process, makes this petty chef knife nothing short of culinary art at its finest. Don's wonderful convex bevel geometry, a thin, sharp edge, and tapered spine culminating in a needle-like tip, combine to create a very functional and handy tool for every-day kitchen work. The handle, faceted and tatered from back to front and faceted with a single stainless steel pin, is as beautifully designed and executed as any, sculpted from International Paper Company bleached linen micarta. An incredible one-of-a-kind piece of functional art for the kitchen.
Built much like the matched Integral Micarta Slicer 200mm.