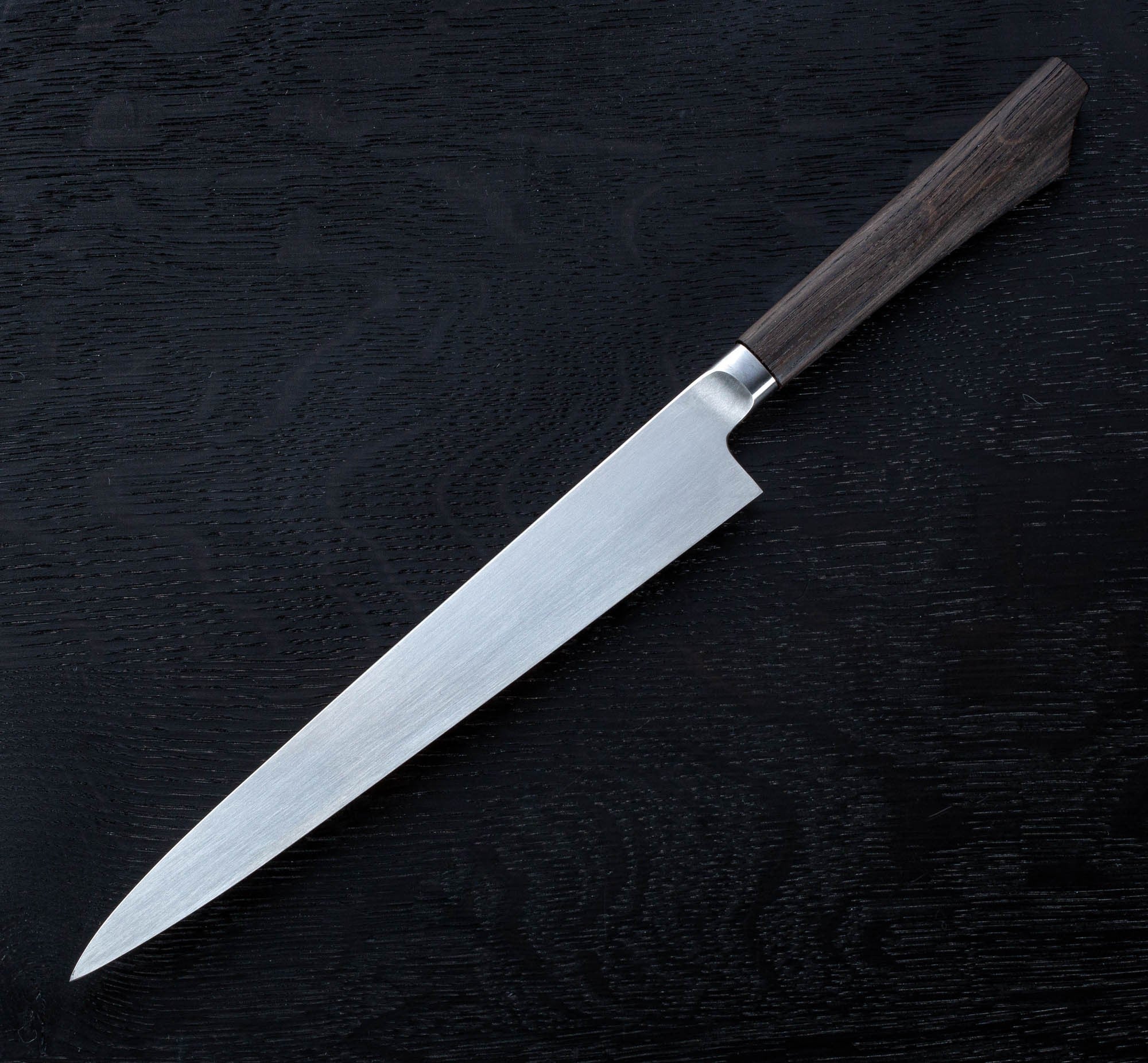 Bog Oak Slicer 220mm
Elegance, simplicity, and purpose are defined by this beautiful slicer crafted at the hands of bladesmith Robert Trimarchi in Melbourne, Australia. A slim, rounded and gently tapered bog oak handle gives way to the integral bolster of the 1.2516 carbon steel blade. Extending forward for 220mm, the blade is weighted and exhibits almost no flexibility, the forged distal taper taking the spine from 4.4mm above the heel to a fine tip. Art in utilitarian form at its finest. 
*In partnership with the artist, we will donate $100 from the sale of this knife to Wildlife Victoria.