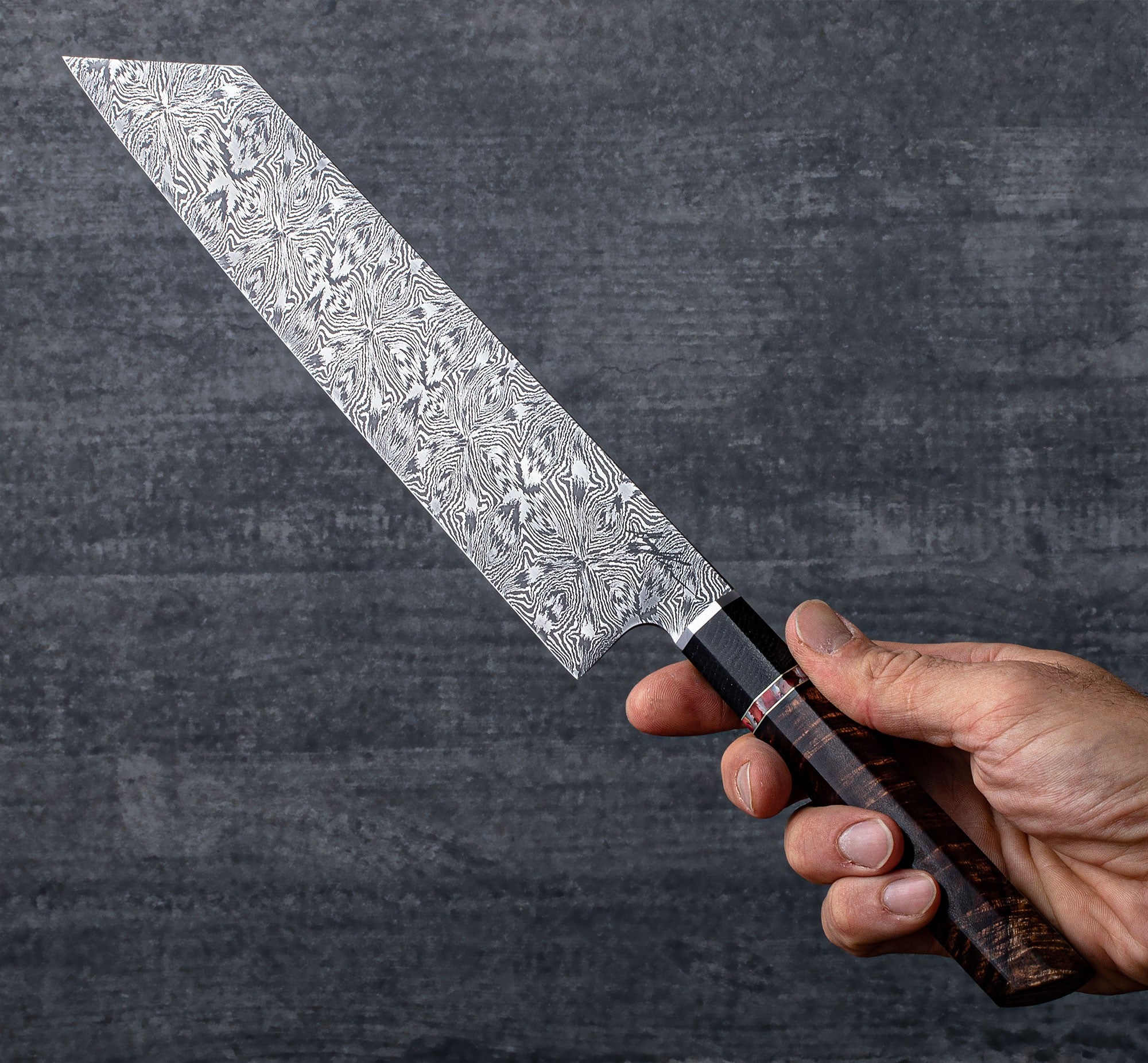 Gregg Cimms - Mosaic Chef
A new and unused pre-owned Greg Cimms mosaic damascus chef knife. Rare and beautiful, this looker features a 245mm workhorse blade in Greg's house-made carbon damascus steel. The handle, sculpted from premium quality Hawaiian Koa, features nickel silver, bog oak, and stabilized mammoth molar. 
*This knife is pre-owned. If you have any questions, please contact us.