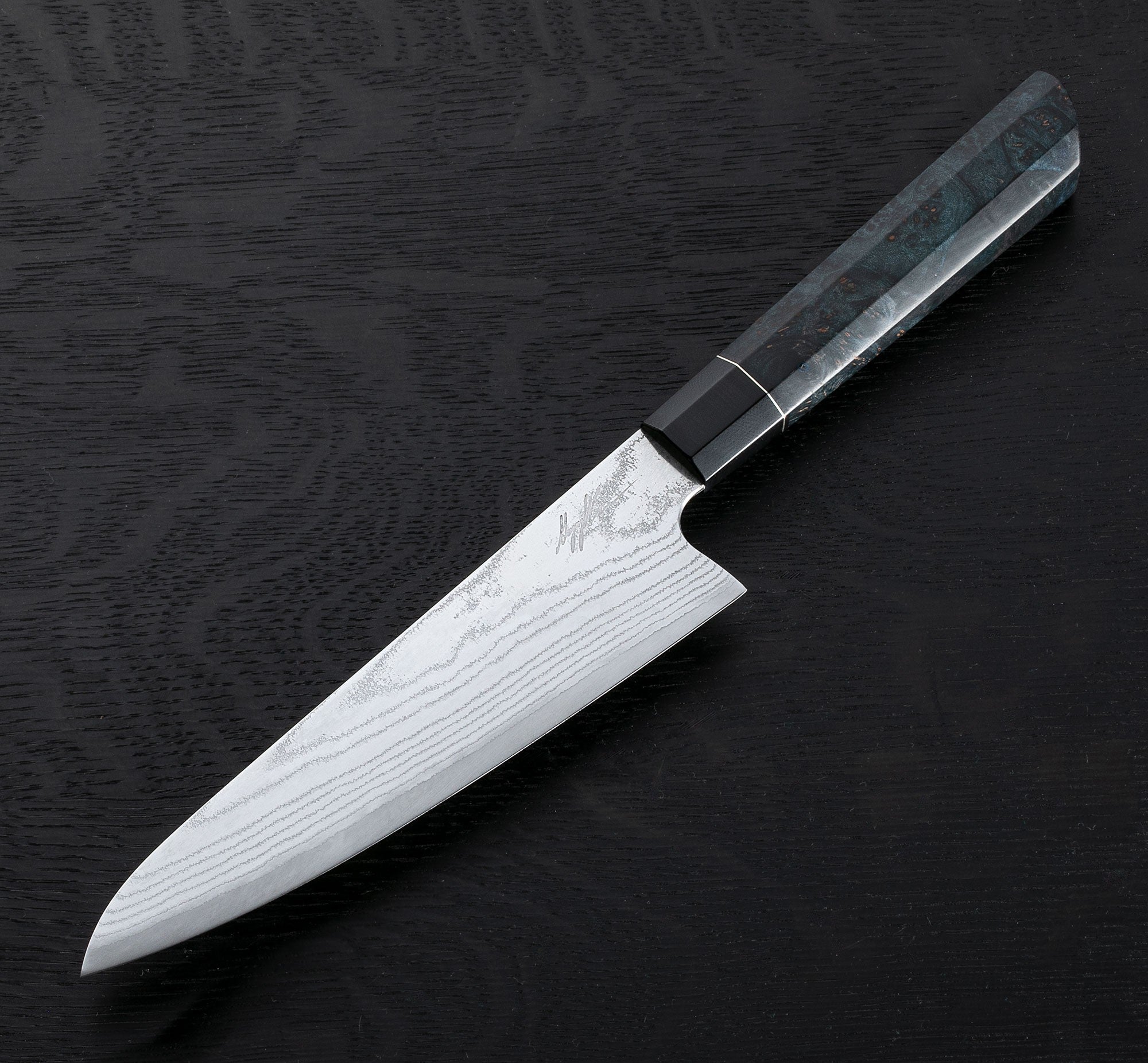 Gregg Cimms - Gyuto 185mm
A pre-owned opportunity to cook with a Greg Cimms custom gyuto in stainless-clad V-Toku2 carbon steel and beautiful blue maple handle with silver and micarta spacers. Used once and never sharpened or stropped, the knife, including high-polish blade finish and sharp, thin edge are in outstanding, nearly-new condition. At 185mm / 7.28" long and 48mm tall at the heel, the forged blade with hand-ground convex bevels just could be the ultimate build for every cutting task in the kitchen, from long, precise slices to quick dices.
*This knife is pre-owned. If you have any questions, please contact us.